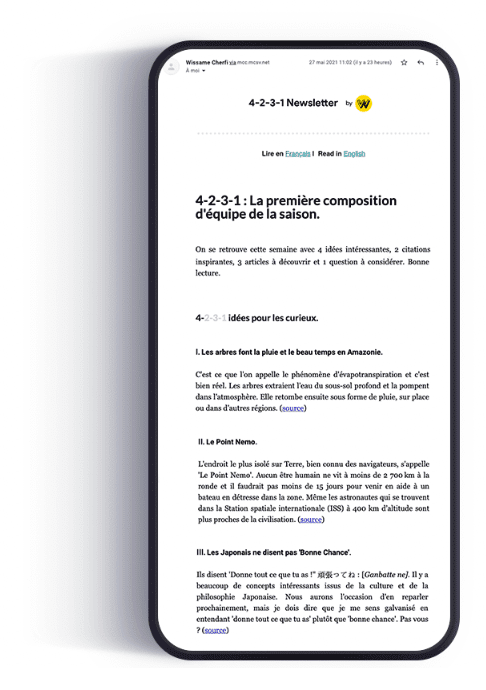 The 4-2-3-1 newsletter are good short emails that you receive directly in your mailbox once a month. Each email contains :
4 fascinating ideas for the curious
2 inspiring quotes from ordinary people
3 interesting articles to discover
1 question that prompts introspection
You can also check the archives below to read the previous editions.
For those who would like to test it, just enter your email address in the form below and you will be added automatically to the next campaign.
Consult the archives to read the previous editions.