Digital services
adapted to your needs
What if you relied on someone whose  day-to-day job is communication?
This is exactly what I offer you with my services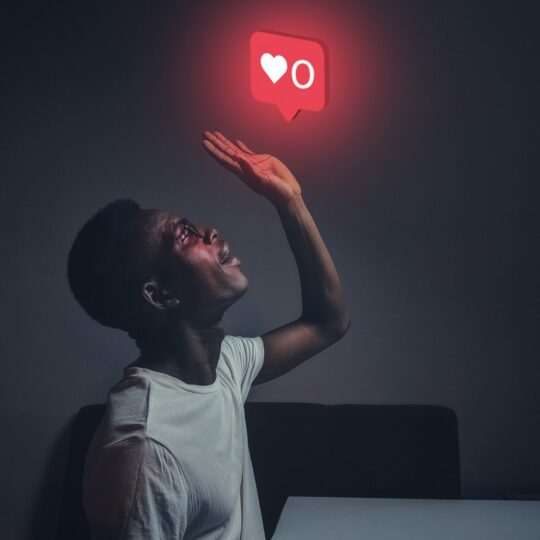 We offer creative concepts from creating to executing
All streamlined and crafted for maximum performance
Digital & Advertising
With +12 years of digital marketing and advertising experience, we craft and launch holistic campaigns optimised for maximum performance.
Creation & Design
Using our knowledge of an evolving digital world while combining creativity and performance, we create best-in-class brand experiences – from POS to mobile phone and back.
Strategic Consulting
Using a supportive and guidance-based approach to consultancy, we deliver insight-driven work across all channels and for every requirement.
Brand Building
We build and position brands for future success using our expertise in brand strategy, positioning, communication platforms, and design.
Discover the projects I have worked on.
This will give you a (little) idea of what
we can do together.
Choose the service that
best suits your needs
If none of the options are suitable, let's discuss your needs
and then establish a personalized offer.
Technologies are advancing much faster than your ability to understand them. I am interested in new technologies for you. And in recent years, advances in artificial intelligence (AI) make it impossible to build a future without it. I closely follow the developments of ChatGPT, GPT-3 and GPT-3.5 Turbo and the entire SaaS market ecosystem that is booming.
As an entrepreneur, SME, and independent, you certainly want to know how to integrate AI into your process. I can help you understand how to use simple and practical tools to streamline your workflow. Contact me to discuss.
Don't have monstrous budgets? Do you need help understanding how to improve your communication yourself or with your existing teams? This is the goal of this Thrifty Talk service: to bring my expertise in communication advice to help you see things from a different angle. The opportunity to discuss strategy and creative ideas.
During video exchanges (depending on the chosen package), we discuss your company, areas for improvement, and professionals and cost-effective solutions. This is a pure consulting service, without content creation.
This is a hybrid format between consulting and strategic content creation. The Digital Harmony package is perfect for SMEs, entrepreneurs, and independents who already work with digital partners (web designers, CMs, content creators, marketing teams, etc.) and who would like to increase their visibility, presence or digital domination. Or simply, who would like to re-energize their teams with fresh ideas.
After discussions on the needs of your company, we establish a specifications document with roles, objectives, and action plans for each party. The idea is to find total harmony between your teams and mine.
Looking for all-inclusive support? From creating a website, to SEO, to blog articles, to content creation and campaign creation, and everything in between. This service allows entrepreneurs, independents, and businesses with little or no digital presence, no strategies, and no action plans to start a vital creative process to communicate about their products and services.
The All-Inclusive Digital option is perfect for companies with little visibility, who wish to take advantage of my consulting services (audit, action plan, creative project management, etc.) to start a complete overhaul of their communication tools (website, SEO, com strategy and content creation).
Why choose to collaborate with me?
If you want a creative who speaks your language (business), who understands your needs, your industry and who knows how to manage projects of all sizes, contact me. I have been providing consulting services in addition to my content creation services for 12 years, and it works pretty well for my clients. So, why not you?
How much does it cost?
That's a simple question that requires a complex answer. No, I am not burying my head in the sand, and it's not even a sales technique. The price of my services is calculated based on your needs and the objectives you have set. Some projects require 4 people, others 12 people, thus increasing the cost. Apart from video conferencing consulting services ("IA Consulting" and "Thrifty Talk" services that start from €35/hour), the other services I offer require the calculation of a personalized quote.
Do you work within any budgets?
Potentially, yes. The four services are scalable, which allows for some budget flexibility. However, you should consider your budget as an investment that will generate medium-term returns. Depending on its size, your budget may not allow you to access all our services. Book a 30-minute call with me to discuss it in person. Let's see if collaboration is possible.
What type of clients do you accept to work with?
All types of clients: from entrepreneurs to SMEs, to independent professionals who offer their services and products. Depending on your budget, your needs, and your industry, we discuss the best option among all the services I offer. It is also possible to discuss a completely personalized offer.
What kind of digital services do you offer?
From websites to SEO organic referencing, copywriting, project management, to creating content adapted to innovative formats. I work with experts in their respective fields and ensure everything, from the embryonic idea to the digital strategy, that accompanies each project.
Do you take AI into account when consulting?
I have been closely following the subject for several years. It seems important to me that an entrepreneur, an SME, or an independent professional considers the solutions that Artificial Intelligence (AI) can bring to their product, service, or even their business in general. I can help you understand AI tools to streamline your communication and content production strategy. Contact me to learn more.